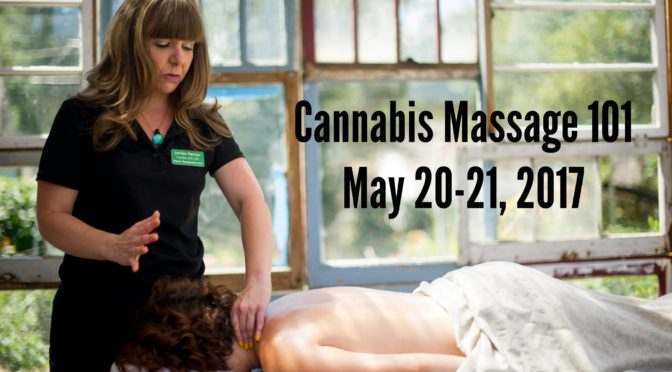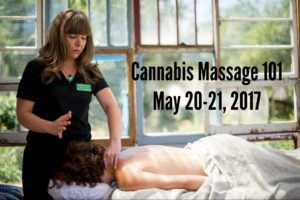 Attention all prospective students! Winter is still here and the snow in Colorado predicts the majority of our travel here in March and April so we chose May 20-21, 2017 for the Cannabis Massage 101 class. After a long cold season a Cannabis Massage 101 Retreat is in order! The majority of our students do not live in Colorado and have agreed they are willing to travel however far they need to and we could not be more excited to teach you.
We have partnered with Ganjasana and The Ganja Kitchen Revolution to provide you with a weekend of wellness through plant medicine.  It is our goal to leave you enlightened on all levels.
Day 1- Morning: Cannabis Massage 101
Afternoon: Practical Application
Evening: Cannabis Infused Dinner
Day 2 – Morning: Ganjasana (cannabis yoga educational experience)
Afternoon: Topical Making 101
Early bird pricing is $999 for both days including: all supplies, meals, transportation, and courses listed. We require a deposit of 50% down to secure your space. Registration costs are due in full no later than May 6th, 2017. If you need to cancel your reservation please provide 36 hours notice for a full refund.
For full class descriptions and to learn more, please CLICK HERE to register for the first Cannabis Massage 101 class ever!