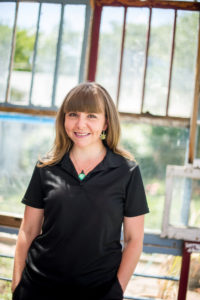 JORDAN HELENE PERSON- Founder, LMT, LPN
Jordan went to school for nursing and massage in Florida and trained in Kauai, Hawaii to become certified in Hot Stone Massage and Lomi Lomi.  Jordan came to Colorado in 2010 as a medical marijuana refugee.  As a Nurse of 17 years and a Massage Therapist for 12 years she saw the overwhelming health benefits of cannabis first hand and wanted to help educate the world on what she learned. She decided to dive head first into the cannabis industry and began working for a medical marijuana dispensary putting her healing career on temporary hold.
After healing herself and realizing she could no longer without being a healer, she found a way to combine her years in the medical field with her years spent working with medical marijuana and Cannabis Infused Massage Therapy was born. She now makes all the topicals that Primal Therapeutics uses. She created the recipe with her patients in mind and uses all organic ingredients in her creations.
Jordan is an advocate and an activist for the plant. She proudly serves as executive director of Denver NORML. Jordan is passionate about plant medicine and herbal solutions for health and wellness. She uses her intuitive energy gifts along with continued education in the therapeutic fields she loves to provide the best care possible to all of her patients.
---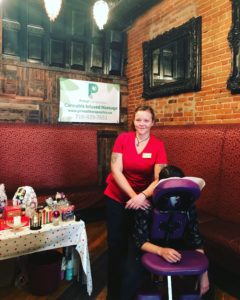 JESSICA JOHNSON- Licensed Massage Therapist
 Jessica's love of the healing arts started when she was a small child in Her father's chiropractor office. There you could find her hidden away in the empty massage therapist room. She spent all her time in that room lying on the massage table and looking at as many massage books as she could.  By the ripe age of 9 she had already started building her personal clientele list, her fellow classmates would line up and wait for a shoulder rub from her during story time. Since then, her love for massage has only grown.  Taking all the knowledge of the body she could from her father, she finally went on to Denver School Of Massage Therapy and after a year of night classes; she fulfilled her childhood dream of being a licensed  massage therapist. Finally turning her passion into a career. Again, her love for the healing only grew.
 She continues to learn as much as she can about the body's healing secrets. Joining the Primal therapeutics was a complete game changer for her. She has work with many injuries while working at a chiropractic office; But she never experienced the body instantly reacting so positively to a simple remedy. Mixing her healing touch and the cannabis infused oil, the bodies she has worked on have shown such increased and amazing results, she was astonished and immediately intrigued in the amazing healing properties of the cannabis massage oil.  She joined the Primal team in a heartbeat and looks forward to helping as many clients as she can to remember how to hold themselves without pain, because living in pain is no way to live.
 Jessica is a born and raised Colorado native, where she still resides in the Broomfield area with her daughter and their dog. She looks forward to continuing to learn and thrive with massage therapy while helping people in need.
---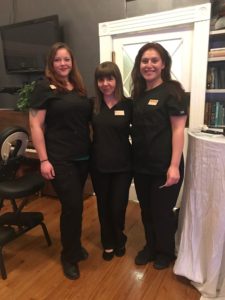 ~WHO WE ARE~