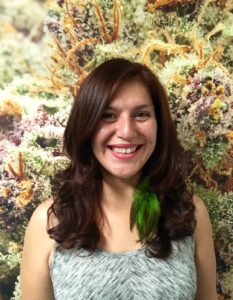 PRISCILLA SOLIS – Licensed Massage Therapist
A native Texan, Priscilla left the majority of her family to pursue her dreams of completing school and owning a business in Colorado. In 2012 she moved to Longmont and graduated from Front Range Community College with an Associate's Degree.
Priscilla comes from a lineage of helpers and healers. As a child, she rode alongside her mother on food delivery routes to the homeless and volunteer shifts at the local food pantry. When she was sick, her grandmother would recite prayers in spanish while applying gentle strokes from head to toes. Her aunts and uncles are Registered Nurses. Massage therapy was a trade she always had in the back of her mind but never pursued a license so finally when she unlocked the power within by learning the value of massage and the immediate relief a client felt, she knew it was something she wanted to do.
Priscilla had the opportunity to participate in the first of its kind Cannabis Massage 101 with Jordan in May 2017 before completing the Professional Massage Therapy Program at the Denver School of Massage Therapy in Aurora in October 2017.
Priscilla's favorite part about massage is that it's a universal tool to facilitate healing. Any massage modality she knows to date can make a significant difference for the client.
Priscilla is now the acting COO of Primal Therapeutics. She lives in Denver with her husband Casey and their cat Houdini. When she's not massaging, she works at a medical marijuana evaluation clinic and Indo Expo where she enjoys making a lasting impression in the cannabis community for marijuana consumers.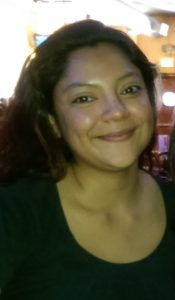 Sherry Felix – Licensed Massage Therapist
Sherry Felix, was born in El Paso, TX.  and was 3 when her family moved to Colorado. She spent her summers in Texas till age 13. She graduated from Heritage College in May of 2003 with an Associate Degree of Occupational Studies in Therapeutic Massage.  She has been practicing massage for 16 years. Being a massage therapist has brought her so much joy being able to help people rehabilitate and feel better. She enjoys all the wonderful people she come to know being a massage therapist. As a go with the flow type of person she enjoys spending her time off  hanging out with her daughter, family and friends.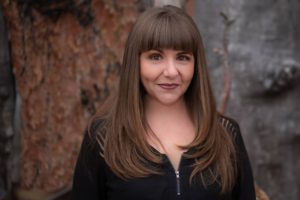 JORDAN HELENE PERSON- Founder, LMT, LPN
Jordan went to school for nursing and massage in Florida and trained in Kauai, Hawaii to become certified in Hot Stone Massage and Lomi Lomi.  Jordan came to Colorado in 2010 as a medical marijuana refugee.  As a Nurse of 17 years and a Massage Therapist for 12 years she saw the overwhelming health benefits of cannabis first hand and wanted to help educate the world on what she learned. She decided to dive head first into the cannabis industry and began working for a medical marijuana dispensary putting her healing career on temporary hold.
After healing herself and realizing she could no longer without being a healer, she found a way to combine her years in the medical field with her years spent working with medical marijuana and Cannabis Infused Massage Therapy was born. She now makes all the topicals that Primal Therapeutics uses. She created the recipe with her patients in mind and uses all organic ingredients in her creations. She has been teaching Cannabis Massage and Topicals Making 101 since January 2017 and is almost finished with the curriculum for 102.
The former executive director of Denver NORML, Jordan is an advocate and an activist for the plant. She is passionate about plant medicine and herbal solutions for health and wellness. She uses her intuitive energy gifts along with continued education in the therapeutic fields she loves to provide the best care possible to all of her patients.
After suffering a major break to her clavicle she is no longer performing bodywork. Currently Jordan is busy working on Primal Healing, our topicals line and providing education via speaking engagements and as a Medical Expert for CannabisMD.
 ~WHO WE ARE~