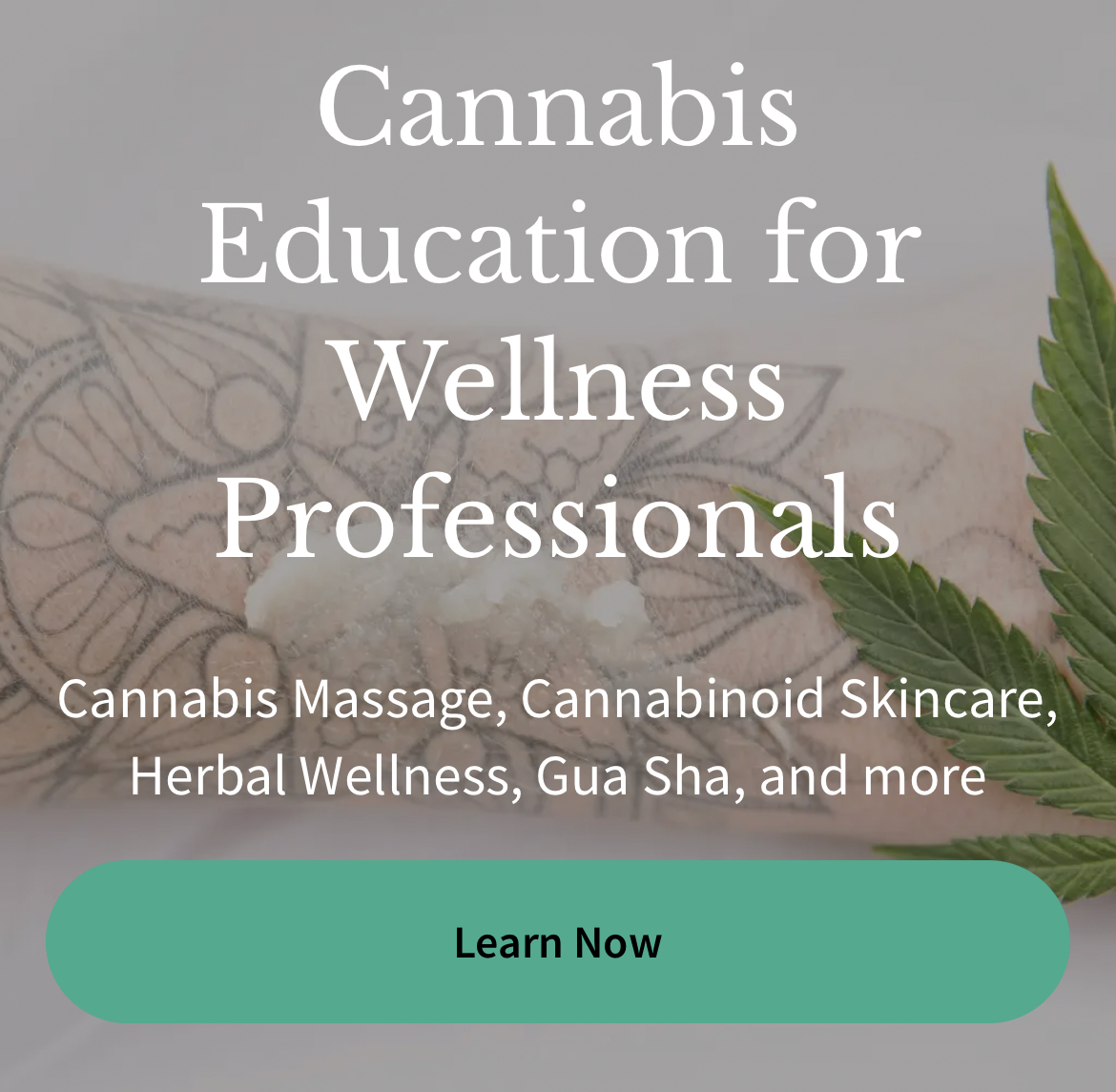 It finally happened.
I have spent the last eight years performing Cannabis Massage and the last eleven years studying herbalism and how plant medicine works with our integumentary system. The moment I have been hoping and wishing for, for years has finally come to fruition. I have created an online platform for wellness professionals to learn more about how to incorporate Cannabis into their practice. Cannabis Education for the Spa Professional is easy to use and encompasses all wellness professions.
When I began creating classes my focus was of course, Massage Therapists, then over the years Nurses, Cosmetologists, Estheticians, Yogis, and other wellness practitioners began reaching out with interest in Cannabis Massage and the human body. Since Cannabis plant medicine healed me throughout my own health journey I have always had a goal of educating as many people as I can about the powers of the Cannabis plant. Cannabis for the Spa Professional will allow me to be one step closer to that goal.
Patience is a virtue.
After several months of research I found the amazing platform, Thinkific. Thinkific allows me to offer Cannabis education. The issue, which I am sure will not surprise you, was payment processing. That part of the process took months. Thankfully my persistence paid off and Cannabis Education for the Spa Professional was born. Students will have the ability to take classes in lessons at their own pace. No membership is required. Students can now take the long awaited Cannabis Massage 102 online as well as other new courses including Herbal Extracts for Health and Wellness.
I am excited for the future of Cannabis Education for the Spa Professional because of the partnerships that are to come. I plan on partnering with some really incredible health, wellness, and skincare professionals in the coming months. My mission is to be a provider of continuing education that makes a difference in your life. If you are reading this and you have something specific that you would like to learn about, please reach out and let me know.
In good health and happiness,
Jordan