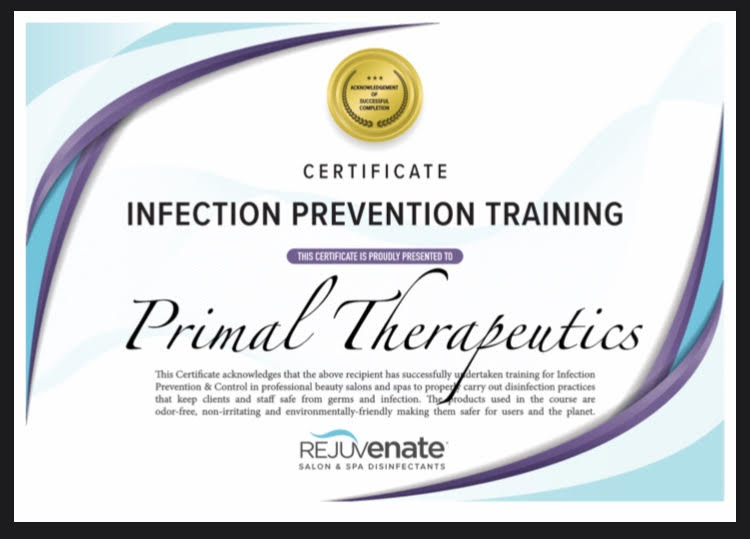 We waited patiently for word that we can see patients again and we are grateful the day has finally arrived. Team Primal really missed our patients during the COVID pandemic. Even though things aren't exactly the same, we are coming to you better than ever. Each team member at Primal Therapeutics has been sanitation certified in Infection Prevention Training through Rejuvenate.
We chose Rejuvenate as our new line of disinfectant for their long list of cleaning capabilities including the fact it is EPA registered hospital grade disinfectant and it meets OSHA blood borne pathogen standards. It is also non-irritating to eyes and skin, fragrance-free, reduces our environmental impact, and it is powered by Accelerated Hydrogen Peroxide® Technology.
Effective against human coronavirus
Kills hepatitis B & C virus, HIV, athlete's foot and nail fungus, MRSA, and other spa or salon relevant pathogens in as little as 1 minute
Works as a 1-minute virucide / bactericide; 5-minute tuberculocide; 10-minute fungicide
Approved for use against SARS-CoV-2, the virus that causes COVID-19, when used in accordance with the directions for use against Poliovirus type 1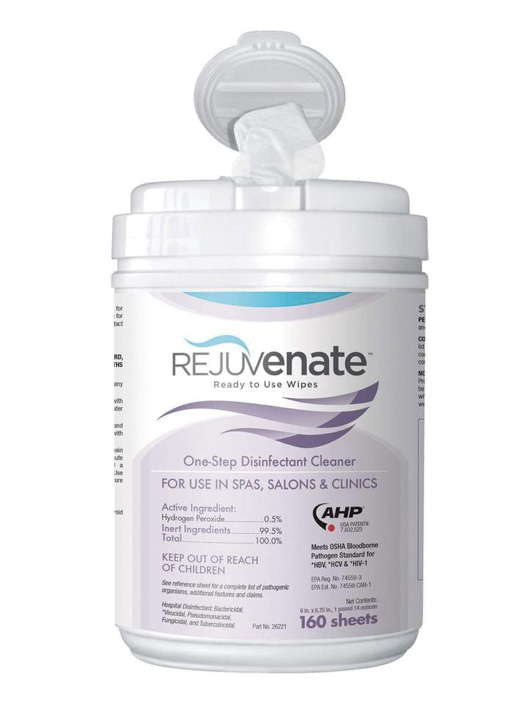 Other improvements we have made include changes to our intake form, so we will have you fill one out and update your information with us. You may also notice that we look a bit different upon our arrival. This is because we will be wearing a face mask for our protection and yours, and because it is what the state of Colorado wants us to do. We will also ask you to wear one during your treatment session. Your therapist may also check your temperature upon arrival.
We have updated our standards and regulations as a dedication to you, our patients, we only want the very best for you. If you have been sick or had a fever in the last two weeks then please do not book an appointment until you are well. If you are healthy and have been practicing "safer at home" practices, and your back and neck are hurting you from your make shift office, then call us. We are here for you.
Book now: https://primaltherapeutics.setmore.com/