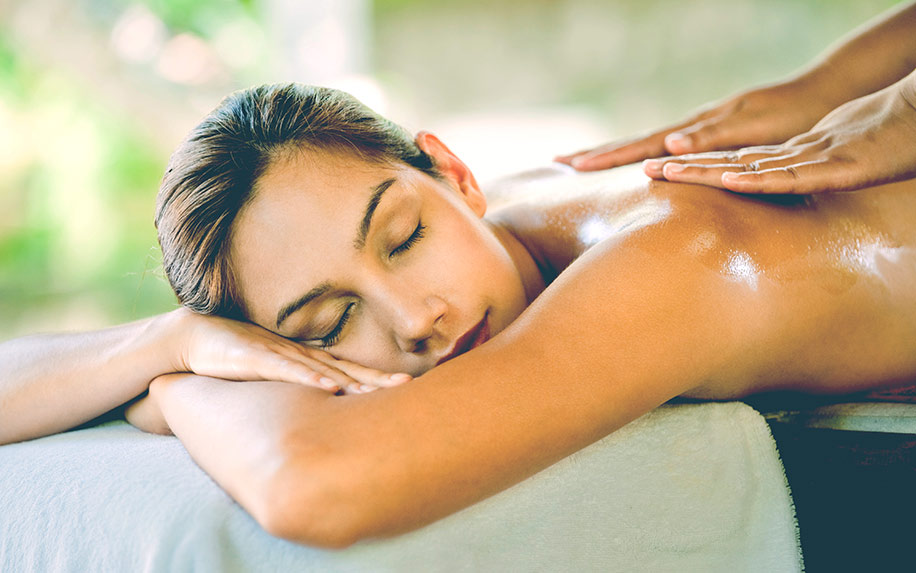 Recently, I was invited to the first-ever American Spa CBD Summit to speak on a panel about how the popular non-intoxicating cannabinoid is impacting the spa industry. As I sat up there, surrounded by scientists, doctors, nurses, massage therapists, estheticians, and business owners, I couldn't believe how much things had changed in just a few short years.
Back in 2017, American Spa Magazine had done a short feature on my cannabis massage company, Primal Therapeutics. At that point, cannabis massage was little more than a niche curiosity — but people could sense something big was coming. They were right: a year later, my company was featured in American Spa's 2018 Trend Report.
Since then, I've been teaching cannabis massage courses to hundreds of interested practitioners and laypeople around the world, and the cannabis topicals I use (and make) are no longer viewed with the same skepticism.
In the years to come, the spa industry is likely to only get more and more cannabis-friendly. In fact, in 2020 the conference's organizers are planning to launch another event that spotlights the impact of CBD spa treatments on clients and patients. That's likely to mean more panels, more workshops, and more sales kiosks devoted to the healing powers of the once-demonized cannabis plant.
In the meantime, here's a look at the cannabis-infused trends that are helping to shape the spa industry right now.
There Are a Lot of CBD Spa Products (and Some of Them Don't Make Sense)
CBD is being put into everything in the spa world from face masks to hair conditioner, and this gives spas the ability to upcharge every single treatment from head to toe. You can see CBD products being used in manicures, pedicures, body scrubs, and more. At Boss Hair Group in Chicago, you can even get a nine-step CBD blowout.
Personally, I think many of the new infused products have significant advantages that conventional products don't — but at the same time, there are more than a few cannabis topicals that have left me wondering.
One example is face wash. Since you're rinsing it off almost immediately after you apply it, I'm not sure it has time to sink in and activate your skin's CB1 and CB2 receptors. That means you might not be getting much more than a placebo effect, if anything.
CBD Massages Are Becoming Available Across the Country
When I started offering cannabis massage at my Colorado practice several years ago, the modality was so new that I was bombarded by interview requests from curious journalists. Today, CBD massages are common across the country, and not only in states where cannabis is legal.
For example, head over to Ohio and you can get a CBD massage at The Spa at Yellow Creek, while East Coasters can check out A Personal Touch Beauty Spa in upstate New York. I spoke with people from both these businesses, and they say that CBD massage has quickly become one of their most popular treatments — not just among clients, but the staff as well. 
Finish reading this article by our Founder and CEO on CannabisMD.com