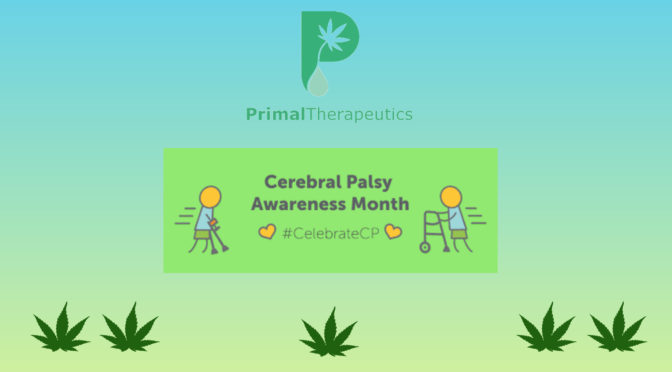 The Disorder
If you have never known someone with cerebral palsy than the symptoms these patients suffer from may be foreign to you. As a Nurse our founder, Jordan had taken care of several patients with this disease. So her exposure to this crippling condition had been very thorough. For those unfamiliar with cerebral palsy, according to the Mayo Clinic "it is a disorder of movement, muscle tone or posture that is caused by damage that occurs to the immature, developing brain, most often before birth." Being presented with a patient with CP for cannabis massage was informative, emotional, and absolutely amazing.
Symptoms
Signs and symptoms can vary greatly. Movement and coordination problems associated with cerebral palsy may include:
Variations in muscle tone, such as being either too stiff or too floppy
Favoring one side of the body, such as reaching with only one hand or dragging a leg while crawling
Difficulty walking, such as walking on toes, a crouched gait, a scissors-like gait with knees crossing, a wide gait or an asymmetrical gait
Excessive drooling or problems with swallowing
Difficulty with sucking or eating
Delays in speech development or difficulty speaking
Difficulty with precise motions, such as picking up a crayon or spoon
Seizures
Stiff muscles and exaggerated reflexes (spasticity)
Stiff muscles with normal reflexes (rigidity)
Lack of muscle coordination (ataxia)
Tremors or involuntary movements
Slow, writhing movements (athetosis)
Delays in reaching motor skills milestones, such as pushing up on arms, sitting up alone or crawling
Some patients can walk, some cannot. As a nurse assisting with this condition it is very different when presented with it as a Massage Therapist.  One of the most amazing things about Primal Therapeutics, cannabis massage is that we have been presented with patients with many types of conditions. Many people present with conditions we have never worked on and cerebral palsy was one of those conditions new to Cannabis Massage.
The stiffness that these patients experience in their muscles is intense. When you work with cerebral palsy patients all you want to do is help them because their condition leaves a mark etched in your mind.  To help relax their muscles and provide them with some type of relief from constant spasms is a goal and desire for the caregivers of all CP patients. These patients often complain of pain in their hips, lower backs, necks and legs. All areas that can be easily massaged and topical cannabinoids can be applied.
The Healing Session
Many of these patients also suffer from seizure disorders and many are in wheelchairs making the ability to be massaged more difficult, but not impossible. The patient we were presented was still able to ambulate with the use of a walker.  After the countless, almost miracles that we have seen when performing cannabis massage we were very intrigued what the results would be with cerebral palsy. A common characteristic of cerebral palsy is the arms become contracted and pull into the body. The patient we saw had that characteristic making lying face down on the massage table somewhat difficult but we were able to accompany her disability and provide her comfort.
Once the massage began the tight feeling was palpable. Her pain could be felt through her muscles. Cannabis massage has the ability to bring blood to the surface and so it did.  The massage began to relax those tight muscles. As the treatment continued down the back and arms and into the hips you could feel the muscles begin to relax. Overall relaxation was achieved and more focused work began. The arms were first. What happened next was nothing short of a miracle. We watched her arm go from being tightly tucked under her body to slowly but surely hang loose from her body,  off the table. The patient picked her head up several times to look at her own arm. In that moment, Jordan realized the feeling she felt was not just something she could feel. The patient could feel it too!
Tears began to flow, both from Jordan and the patient. It was a moment that neither expected and yet both could have only wished for. The effectiveness of cannabis massage with cerebral palsy was unreal. The benefits were countless. The patient reported feeling more relaxed and with more mobility than she had ever felt in her life. When the massage was done she mentioned that it felt stronger around her joints. As she stood with the assistance of her walker, she said she had never stood up that straight in her whole life. She cried with joy that she could feel results throughout her entire body.
The Takeaway
The topical application of cannabinoids via cannabis massage was effective beyond our hopes for cerebral palsy and the tetany our patient had in her upper body. Topical cannabis has been effective in 100% of the cases we have touched. In all conditions that we see, we use the topical application of cannabinoids and symptoms are decreased if not completely removed. It is important to note we use THC and CBD. We educate our patients on the importance of the entourage effect and that the more cannabinoids are present the more therapeutic the effect will be. Topicals are something a caregiver can purchase and apply. Make sure you always know the source of your products. Remembering the skin is the largest organ and you want to only give it things that can be easily processed. Look for organic products like the ones we make for our patients, Primal Healing.
The implications for cannabis and cerebral palsy don't stop at the topical use of cannabinoids or via cannabis massage now you can find information about cerebral palsy and medical marijuana on most sites that discuss the disorder. We found really great information at the Cerebral Palsy Guidance website. Please visit their site to learn more how to help the cerebral palsy patient in your life with plant medicine.