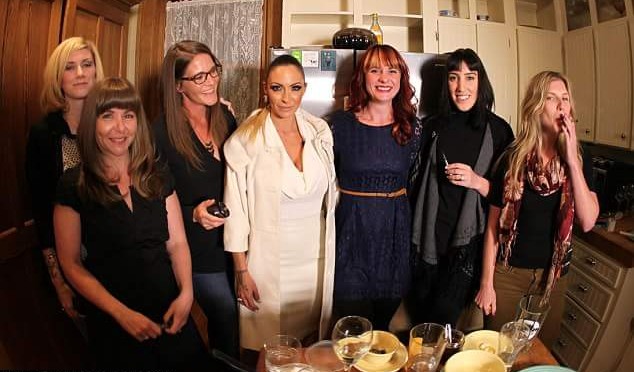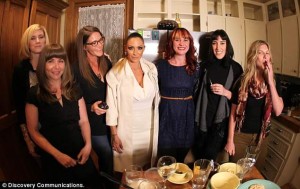 "Another of the women reveals she has turned her love of the drug into a business with a 'cannabis infused massage therapy company'." Read the full article here
Recently our Founder, Jordan Person was on an episode of a popular UK television show called "Jodie Marsh On Drugs" On this episode, Jodie Marsh investigates the new generation of legal highs in Jodie Marsh On…Drugs exclusive to TLC,  it aired on Wednesday 25th March at 10pm. Due to the fact it only aired overseas and throughout the UK we received our copies of the episode via royal mail shortly after the show was released.
"Meeting Jodie Marsh was a true delight, but changing her mind on her views of cannabis and medical marijuana was the highlight of my month", says Ms. Person. Throughout the filming Jodie Marsh had the experience of joining six cannabusiness professionals  at a "smoking party." All of the women featured in the segment are owners of successful cannabis businesses. Each of them had the opportunity to educate Ms. Marsh on the benefits of marijuana and how it has improved each of their daily lives. Each of them had very convincing testimony to not only what it has done for their personal lives but how it is now the center of their professional lives as well.
"We smoked at least four joints while being filmed and by the time they shut the cameras off I caught a major case of the giggles, Jodie started laughing at me and noticing my uncontrollable laughter.  All I could say in my own defense was "if this is the only side effect of all of the cannabis I just ingested then so be it." I remember feeling three shades of red as my body flushed with embarrassment but I also remember feeling full of joy and I really couldn't stop laughing" said Person.
The end result (in spite of the giggle fit) Jodie Marsh declared that she now believes that cannabis should be legal. Her words were genuine as she announced on international television to all of her viewers new and old that she would use cannabis for a sick relative before she would use the other poisonous alternatives. It's an amazing thing to watch someones mind actually change. The experience was an unforgettable one  for everyone involved. One down…..one million to go!
In attendance that evening and featured above include:  Brittney Driver-  Jordan Person- Primal Therapeutics, Jane West, Heidi Keyes, Jessica Catalano "The Ganja Kitchen Revolution" and Goldie Solodar.
Legalize Worldwide!