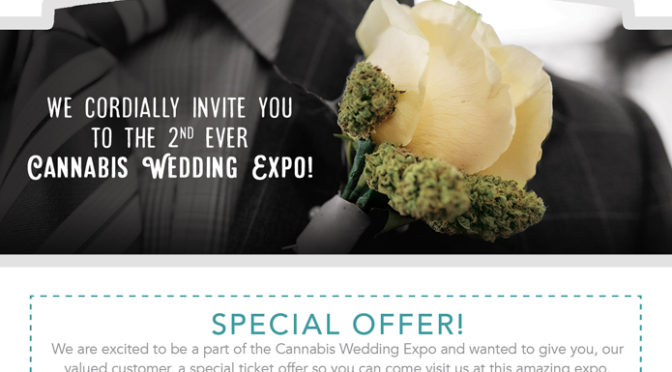 Primal Therapeutics is excited to take part in the second ever Cannabis Wedding Expo. We will be providing complimentary chair massage and we will also have all of our Primal Therapeutics body care products available as well.
This years event takes place on February 19th, 2017 in Littleton, Colorado at the Falls Event Center. With marijuana medically or recreationally available in over half of our country the ability to incorporate cannabis into your big day is easier than ever. The Cannabis Wedding Expo will have 70 unique vendors, live music, free food tastings, view glass blowing demonstrations, and there will be prizes and raffles as well. Tickets are $10 pre-sale and $15 at the door.
Primal Therapeutics has participated in several wedding celebrations already and there are unique ways someone can incorporate cannabis infused massage therapy into weddings.
 Pamper the bride and groom
Say thank you to mom and dad for everything
Pamper the entire bridal party on your wedding day
The very best gift for your attendants
De-stress the week of the wedding
Great gift for anyone that makes your big day special
Stop by our booth and receive your complimentary chair massage and learn all about how to incorporate cannabis infused massage into your big day!