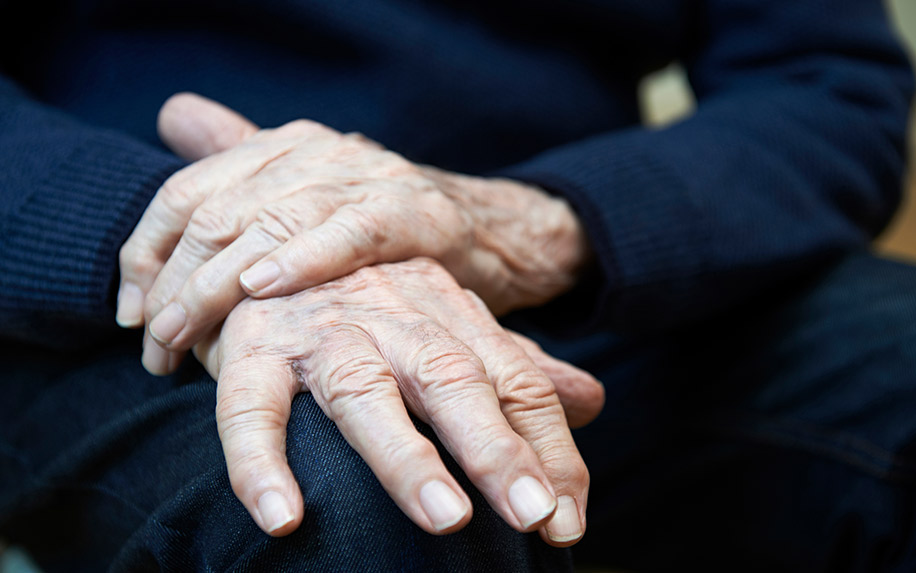 While there's not yet a cure for Parkinson's disease, modern medicine has yielded a number of promising treatments that can reduce the severity of its symptoms and improve the quality of life for people living with it. One of the most intriguing (or at least unexpected) options is cannabis, and although research is still in its early stages, the plant does seem to offer some significant benefits — and adding massage to the mix could help, as well.
By the year 2020, 1 million people in the U.S. will be living with Parkinson's disease, according to estimates from the Parkinson's Foundation. The condition, which currently affects around 10 million people worldwide, is a progressive neurodegenerative disease that's caused by the brain's inability to produce enough of a chemical called dopamine, a deficiency that grows more severe over time. It's more likely to affect men than women, and older people are more likely to be diagnosed than younger ones — over 95 percent of people with Parkinson's are over the age of 50.
According to the Mayo Clinic, the symptoms of Parkinson's can vary widely from patient to patient. Tremors are one of the most common symptoms, with some patients noticing these movements even when their limbs are at rest. Many people also experience stiffness or rigid muscles, resulting in painful contractions that can limit mobility. These issues can make it difficult for people with Parkinson's to write and speak. It's common for patients to have problems with balancing and walking as well, and their movements are often slower than before. 
To continue reading, click here to read the original content on CannabisMD.