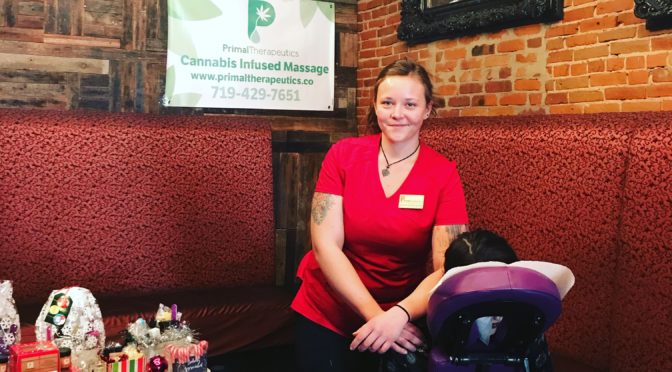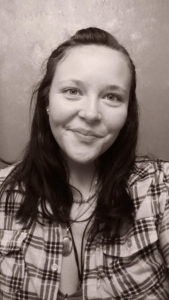 We have a new team member here at Primal Therapeutics! Please join us in welcoming Jessica Johnson.  She has a healing touch and knows exactly how to find those painful problem areas.
 Jessica's love of the healing arts started when she was a small child in Her father's chiropractor office. There you could find her hidden away in the empty massage therapist room. She spent all her time in that room lying on the massage table and looking at as many massage books as she could. By the ripe age of 9 she had already started building her personal clientele list, her fellow classmates would line up and wait for a shoulder rub from her during story time. Since then, her love for massage has only grown.
 Taking all the knowledge of the body she could from her father, she finally went on to Denver School Of Massage Therapy and after a year of night classes; she fulfilled her childhood dream of being a licensed  massage therapist. Finally turning her passion into a career. Again, her love for the healing only grew.  She continues to learn as much as she can about the body's healing secrets.
Jessica says, "joining the Primal Therapeutics team was a complete game changer for her." She has worked with many injuries while working at a chiropractic office; but she never experienced the body instantly reacting so positively to a simple remedy. Mixing her healing touch and the cannabis infused oil, the bodies she has worked on have shown amazing results, she was astonished and immediately intrigued in the amazing healing properties of the cannabis massage oil.
If you are interested in experiencing Jessica's healing touch please don't delay, treat yourself today. Book Jessica HERE.