Welcome to the leading source for Cannabis Massage. We are the only accredited Cannabis Massage business listed with the Better Business Bureau and maintain an A+ rating. With covid compliant standards, we come to your home, hotel, event space, or business.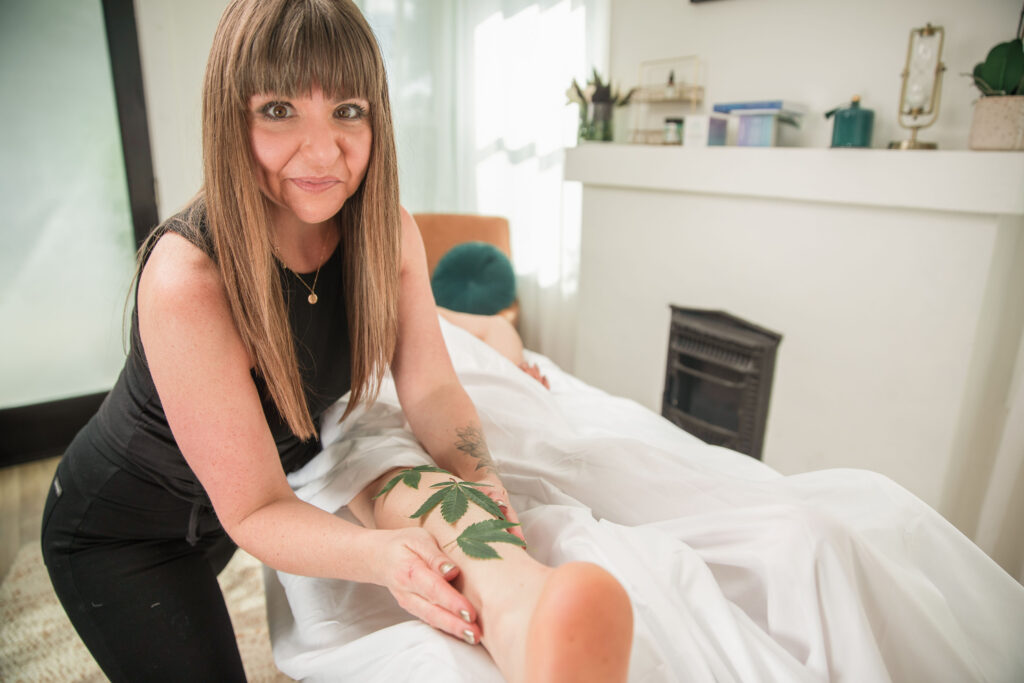 From corporate chair massage to bridal showers and from birthday parties to your wedding day, we can customize a package just for you and your crew.
We are ecstatic to be celebrating nine years in business in 2023!!
Cannabis Massage 101 and 102
In 2017 our Founder launched a class called Cannabis Massage 101. She has since taught students from 39 states as well as Canada and New Zealand. She has taught at several conferences throughout the U.S. In 2020, Cannabis Massage 102 was launched. It is a deep dive into all things plant medicine and cannabis massage.
The cannabis industry continues to grow. If you are a Massage Therapist and want to learn everything you can about the best modality there is, you can learn in a group setting, one on one, or online. She now offers even more classes about Cannabis skincare, how to work with other herbal allies, and more, all through a new educational platform.
Click here to learn online – Cannabis Education for Spa Professionals
Community Engagement and Cannabis Education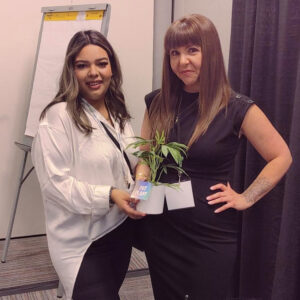 With 20+ years of knowledge in the medical and wellness fields, we can help create custom education for your specific needs. We have provided cannabis education and knowledge regarding the integumentary system and the Endocannabinoid system not only to our patients, but also at various conferences, events, dispensaries, and for various brands. 
Education can also be found by reading our blog, by clicking the tab – Cannabis Education or check out Jordan's writing contributions for CannabisMD as a topicals expert.
Jordan can be found several times a year as the Cannabis Educator for the International Esthetics Cosmetics & Spa Conferences (IECSC). In 2023, she is featuring a new class called, Hemp My Spa. If you are interested in learning more check out – IECSC
2023 SPEAKING ENGAGEMENTS:
NASNPRO Long Beach, February 20
IECSC New York, March 5-7
IECSC Las Vegas, June 24-26
IECSC Palm Beach, October 15-16
PRIMAL HEALING ORGANIC HEMP SKINCARE & TOPICALS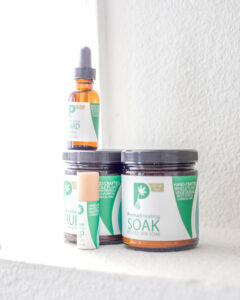 Designed specifically for our clients of cannabis massage, Primal Salve won Best Hemp Topical of 2020 and it's no wonder – it works for anything and everything. If you love our product line and are interested in ordering our organic hemp CBD infused topicals, please check out the full line of products.
Wholesale pricing is available to spas, chiropractors, students of Cannabis Massage 101 and 102, wellness centers, yoga studios, and more. We welcome all to the Primal family. We are chemical free, organic as can possibly be, hand crafted, and made with love.
Purchase Primal Healing Topicals and Skincare on Etsy