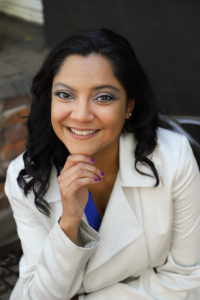 Sherry Felix – Licensed Massage Therapist
Sherry Felix, was born in El Paso, TX.  and moved to Colorado with her family at the age of 3, making her a Colorado native, so they say. She spent her summers with her cousins and grandparents in Texas until the age of 13.  She graduated from Heritage College in May of 2003 with an Associate Degree of Occupational Studies in Therapeutic Massage.  She has been practicing massage for 17 years and continues learning in her field. She has certificates in Trigger Point Therapy Back & Core, Cancer Massage, Hot Stone, Protocols in Neck, Jaw, Arm, Shoulder Pain and Headache. Some techniques that she is experienced in are Swedish, Prenatal, Deep tissue, Sports, Hot Stone, Musculoskeletal, Clinical, Neuromuscular Assessment and Energy. Being a massage therapist has brought her so much joy in being able to help people rehabilitate and feel better. She is ready to spread her wings and start a new adventure in the CANNABIS INFUSED MASSAGE THERAPY. Being a bilingual massage therapist has opened many doors, whether it be with organizations or clientele she gets to know and values all the wonderful people she has come to work on and developed relationships with.
Sherry is a go with the flow type of person, she enjoys spending her time off with her daughter and husband, hanging out with family and friends.
Sherry Felix, nació en El Paso, TX.  y se mudó a Colorado con su familia a la edad de 3 años, convirtiéndola en nativa de Colorado, por lo que dicen. Pasó sus veranos con sus primos y abuelos en Texas hasta la edad de 13 años.  Se graduó de Heritage College en mayo de 2003 con un Grado Asociado de Estudios Ocupacionales en Masaje Terapéutico.  Ella ha estado practicando masajes durante 17 años y continúa aprendiendo en su campo. Tiene certificados en Terapia de Punto de Disparador Back & Core, Masaje contra el Cáncer, Piedra Caliente, Protocolos en Cuello, Mandíbula, Brazo, Dolor de Hombro y Dolor de Cabeza. Algunas técnicas con las que tiene experiencia son Sueca, Prenatal, Tejido Profundo, Deportes, Piedra Caliente, Musculoesquelética, Clínica, Evaluación Neuromuscular y Energía. Ser masajista le ha traído mucha alegría al poder ayudar a las personas a rehabilitarse y sentirse mejor. Está lista para extender sus alas y comenzar una nueva aventura en la TERAPIA DE MASAJE INFUSED CANNABIS. Ser una masajista bilingue ha abierto muchas puertas, ya sea con organizaciones o clientela que conoce y valora a todas las personas maravillosas con las que ha venido a trabajar y ha desarrollado relaciones.
Sherry es un ir con el tipo de flujo de persona, le gusta pasar su tiempo libre con su hija y su marido, pasar el rato con la familia y amigos.
Envíe cualquier solicitud en español a nuestro correo electrónico primaltherapeutics@gmail.com y haremos que Sherry se comunique con usted de inmediato.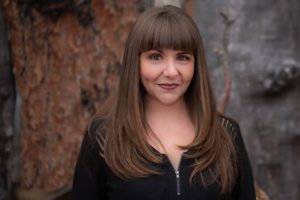 JORDAN HELENE PERSON- Founder, LMT, LPN
Jordan went to school for nursing and massage in Florida and trained in Kauai, Hawaii to become certified in Hot Stone Massage and Lomi Lomi.  Jordan came to Colorado in 2010 as a medical marijuana refugee.  As a Nurse of 19 years and a Massage Therapist for 14 years she saw the overwhelming health benefits of cannabis first hand and wanted to help educate the world on what she learned. She decided to dive head first into the cannabis industry and began working for a medical marijuana dispensary putting her healing career on temporary hold.
After healing herself and realizing she could no longer without being a healer, she found a way to combine her years in the medical field with her years spent working with medical marijuana and Cannabis Infused Massage Therapy was born. She now makes all the topicals that Primal Therapeutics uses. She created the recipe with her patients in mind and uses all organic ingredients in her creations. She has been teaching Cannabis Massage and Topicals Making 101 since January 2017 and is launching the class for 102 in 2020.
The former executive director of Denver NORML, Jordan is an advocate and an activist for the plant. She is passionate about plant medicine and herbal solutions for health and wellness. She uses her intuitive energy gifts along with continued education in the therapeutic fields she loves to provide the best care possible to all of her patients.
Currently Jordan is busy working on Primal Healing, our topicals line, providing education via speaking engagements around the world, and now is a contributing writer and Columnist for Grass Roots America Magazine. She is available on select days and times.
---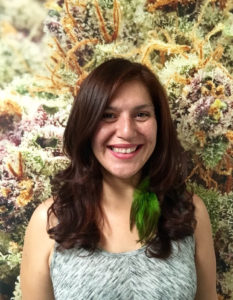 PRISCILLA SOLIS – Licensed Massage Therapist
A native Texan, Priscilla left the majority of her family to pursue her dreams of completing school and owning a business in Colorado. In 2012 she moved to Longmont and graduated from Front Range Community College with an Associate's Degree.
Priscilla comes from a lineage of helpers and healers. As a child, she rode alongside her mother on food delivery routes to the homeless and volunteer shifts at the local food pantry. When she was sick, her grandmother would recite prayers in spanish while applying gentle strokes from head to toes. Her aunts and uncles are Registered Nurses. Massage therapy was a trade she always had in the back of her mind but never pursued a license so finally when she unlocked the power within by learning the value of massage and the immediate relief a client felt, she knew it was something she wanted to do.
Priscilla had the opportunity to participate in the first of its kind Cannabis Massage 101 with Jordan in May 2017 before completing the Professional Massage Therapy Program at the Denver School of Massage Therapy in Aurora in October 2017.
Priscilla's favorite part about massage is that it's a universal tool to facilitate healing. Any massage modality she knows to date can make a significant difference for the client. She lives in Denver with her husband Casey and their cat Houdini. Priscilla is now exclusively available on the weekends. 
---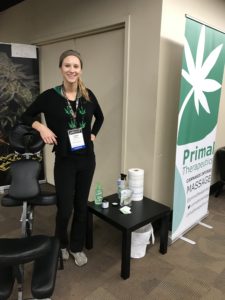 TESSA ROBERTS – Licensed Massage Therapist
Tessa Roberts was born and raised in Kansas. The summer after high school she moved to Breckenridge, CO to be closer too her brother. After a few months she moved to Aurora, to attend Denver School of Massage Therapy. While attending school, Tessa fell in love with massage and the power it has to change lives. She graduated and was licensed in fall of 2017. The following January Tessa had the opportunity to join Team Primal, working at the Indo Expo Cannabis Trade Show. She has been with them ever since and loves it.
     Summer of 2018 Tessa decided she wanted to follow her other passion, and go back to school be an Aesthetician. Tessa has always been interested in beauty and skin care since she was a little girl, and loved the experience she got attending Denver School of Botanical and Medical Aesthetics. She finished school and was licensed in summer of 2019. Tessa feels very blessed to have a dual license, and the ability to help people feel healthy inside and out.
     During her free time she loves going to concerts (especially at Red Rocks), eating at all the amazing restaurants in Denver, and spending quality time with her Boston Terrier Gia. Tessa can be seen at our Bliss events and other events around the Denver area.
---
 ~WHO WE ARE~