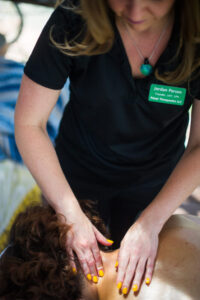 What a year 2021 has been. Who would have ever guessed that such a year would lead to my newest venture, the Cannabis Spa Association.
Truly 2021 was not quite as crazy as 2020, but still incredibly crazy. There is so much uncertainty regarding so many aspects of life. I know one thing that was really bothering me at the beginning of this year was the lack of support I felt in the health care industry. That feeling led me to an application called Clubhouse. If you have never heard of it, it is an application for Iphone, similar to podcasts, except they are live conversations happening all over the world that you can join in. The concept was so foreign to me but it ended up leading to an amazing place. I met a group of powerhouse individuals that all had a similar mindset to my own. They all were searching for something just like I was.
Over the next several months our Clubhouse conversations eventually led us to chatting on Zoom so that we could actually see the people we were talking to, since Clubhouse is chat based with no video. Then things got interesting because we started to really get to know each other. Eventually we created what will be known as the Cannabis Spa Association.
So why are we forming a brand new trade association? For starters, more Cannabis Massage and CBD facials are happening than ever before and it is so wonderful. Wellness professionals all over this beautiful country are beginning to add hemp, CBD, or Cannabis directly into their treatment sessions. What is important to understand, is why this amazing ingredient should be in treatments. That is where Cannabis Spa Association will come in.
Cannabis Spa Association will be a trade association specifically for any and all wellness professionals that want to incorporate Cannabis into their world. We will offer education, including my Cannabis Massage 101 class. I will be updating it specifically for this new program and I am so excited. We are creating courses specific to Estheticians and other wellness professionals. We will also offer a membership with awesome benefits and we plan to have an annual membership meeting where all of our members can meet and share stories and protocols with each other.
The year may have started crazy but it sure is ending on a high note! So stayed tune, the very best is yet to come.